The children and young adults of Project Papillon have been brought together as a result of the difficulties of life in Haiti and, with our help, have been given a safe home, an education, and a family.
We celebrate the resilience of spirit and the power of love.
Please know that your precious gifts really do make a substantial difference in the lives of the children of Haiti. 
100% of your donation goes directly to the children of Project Papillon.
Help support our mission through volunteering or a donation.
Hollywood Runs for Haiti 5K -Register Today!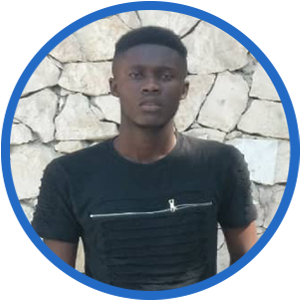 Peter
Peter had never attended school when he came to Project Papillon at age 8. He was born to a family too poor to properly care for him nor send him to school. He has always been a brilliant student and is now studying economy and finance science in a five-year program at Inuka University.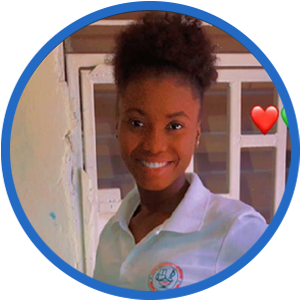 Kettie
Kettie had always dreamed of being a nurse, but when she came to Project Papillon at age 10, she had never gone to school and was acting as a servant in her uncle's house. She came to Project Papillon in June – three months before the start of the school year – and immediately started to be tutored – in preparation for the start of school. She has always taken her studies seriously and has now realized her dream – she is in nursing school in a four-year program at Ecole Superieure infirmiere, Jeanne Mance du Canada in Port au Prince.
Johny
Johny is the second born in a family of seven children. His parents were not able to support all their children. Johny came to Project Papillon at age 7 with one of his sisters. He has always worked hard in school and has been interested in electronics. He is now studying electronic engineering in a five-year program at Inuka University.
Hello Mrs. Sharon,
How are you? Here everything is fine.  We have cases that are raising in Haiti but we are doing well. I just wanted to take the time to say thank you! Thank you to you and the whole team. God has given this call on this ministry and you have responded positively. And you have blessed so many through this ministry especially me. So I want to thank you and the whole team, for the values that you have brought to me. Everything things that you have done for me. You are always thinking about us and try to help even if things are difficult.
I am so grateful for your lives and I give glory to God for your lives and your ministry. I love you and I will never forget you.
May God Bless You to be able to keep going on your journey and your ministry. And be able to extend this ministry and touch as much peoples as possible.
Hollywood Cares, DBA Hollywood Cares For Haiti, is recognized by the IRS as a non-profit organization, under section 501(c)(3).
Our federal tax identification number is 26-2106309.
Individuals with disabilities requiring accommodations in order to participate in programs, services, and activities must contact Hollywood Cares, DBA Hollywood Cares For Haiti at 954-894-1199 at least seven (7) business days prior to the scheduled meeting or event.