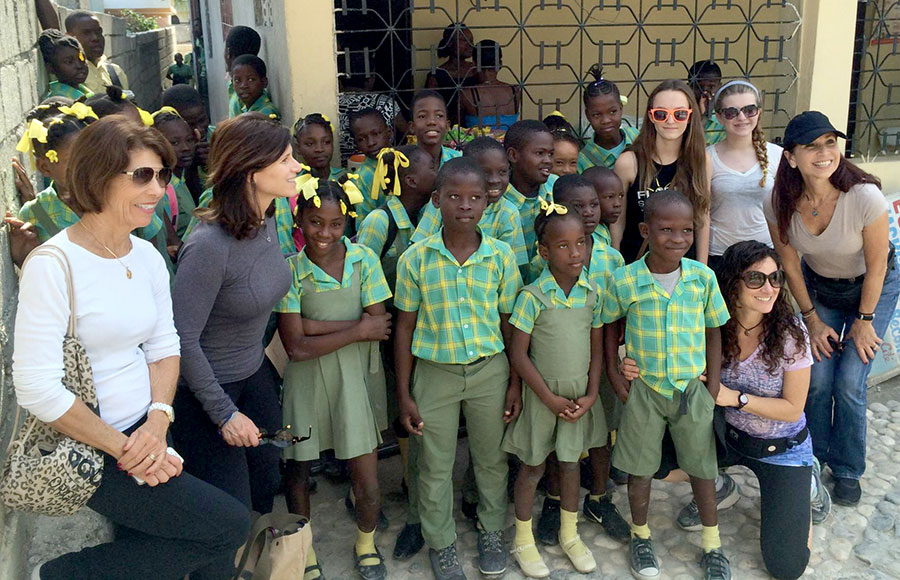 Thank You
Over the past 13 years you have given of your time, donated clothing, goods or your hard earned money, attended events, shared a post or kept us in your prayers. It is so appreciated.

On behalf of all the volunteers at Hollywood CARES we'd like to thank the following: Our Generous Sponsors, 5K Participants, Virtual Runners, all those that donated their time and or money, our patient and helpful timing company AccuChip Timing, our supportive family at Temple Beth El of Hollywood and First Presbyterian Church of Hollywood. We thank you all sincerely for your generous contributions to the 2020 Hollywood RUNS For Haiti 5K.
This was our most successful 5K to date with nearly 200 participants. The money raised helps the children of Project Papillon continue to thrive despite the challenges in Haiti and the current unrest in Port-au-Prince.
This year with your help, the 5K raised over $12,000, which goes directly to help keep our children in Haiti stay safe, healthy and cared for.
All of our supporters are a part of this wonderful extended family, where these resilient individuals take our modest gifts, expand them and continue to amaze us as they flourish in a place full of challenges.
Please know that it is with gratitude and much humility that we hope you will continue your support in the future.
Keep up with us and the kids that you are helping by following us on facebook, instagram and twitter.
A Special Thanks to Our Sponsors